This time last year, we said that 2014 had been the toughest in LeanPanda's history. Little did we know what 2015 held in store for us! If things keep going this way it's anyone's guess how we'll manage to stay sane until 2017?! :) So, here's a bit of backstage news from a web agency that loves doing retrospectives and telling people about its errors and successes.
Estimate reading 9 minutes
For years now, LeanPanda has been growing. This growth has included growing our bottom line, but it has involved many other aspects too. We've grown in size, as a team. We've grown in terms of our base of knowledge and expertise: learning new frameworks and languages, and using them in production. We've developed new types of applications working outside of our comfort zone. We've gained experience organizing conferences. We've also had to digest some difficult choices made during the past year which, at a strategic level, have sometimes weighed heavily upon us.
Good intentions
It all began in January 2015, when we decided to adopt a strategy of "happy degrowth". This was to involve reducing _"the number of projects that we will be managing simultaneously — in order to invest in the formation of two new teams, carry out internal training and contribute to the ruby community and elsewhere"_, as we wrote in a post at the time (in italian).
Our perspective on things changes as we move along, and sometimes we seem to be impossibly far from reaching our objectives. Then we stop for a minute, take a good look around, and realize how important planning is in making it possible for us to orient ourselves; even if it doesn't always seem that way.
So, we're satisfied. Lots of the goals we set ourselves have been achieved, even if some of the others haven't. It's good to see how things have worked out.
Company reorganization and team expansion
Our sector is full of acronyms, and we have a lot of fun with them! To start with, there are a lot of C-somethings: CEO, CTO, CFO, COO, CPO, CRO... and anyone who has more to add, please feel free to do so! Linkedin is already packed with self-employed CEOs, so we'd hate to disappoint those in the industry! So, half way through last year, we decided to have a proper organizational reshuffle, redefining internal roles and responsibilities. Luca Bonfiglio is our CEO and has the privilege of dealing with all of the trials and tribulations that come with that role! Francesco Giovannetti, already responsible for the management of human resources, gained additional responsibility for conference and event organization. Stefano Verna, our CTO, has already been supervising technical operations and internal training for years. The real news is that he is now a partner at LeanPanda! And last of all there's myself, Matteo Papadopoulos, proud bearer of the label "COO": meaning, "the person responsible for defining operations, supervising projects, monitoring quality standards and taking care of communications". Essentially, I dream up new ideas and create chaos!
Joking aside, clearly setting out everyone's role and responsibilities has improved decision making and made it easier for us all to work together in a team that has grown not a little. 2015 has seen the arrival of two young padawans who go by the names of Tommaso Valentini and Elise Cicognani. We've been investing a lot of time and energy in order to foster their great potential. We also have a couple of new developers who've been collaborating with us solidly for some time and will soon be officially joining our team: Claudio Benvenuti and Daniele Spinosa. The past year has also seen the happy and unexpected return of Silvio Relli who, after a pause of only four years (extremely well spent with our friends at Extendi), has decided to return to the fold! Finally there's Laura Giovannetti, our head of sales; who's had fun experimenting with the difficulties of marketing our "unsellable" agile methodology! :)
And what to say about those who've left us? Francesco Disperati, who had spent four years with us, has left to work as a researcher in America, at the University of California. That's a professional opportunity that we've obviously supported, but we miss him a lot and reserve the right to give him a hard time about abandoning us (in private) whenever we see fit. Good luck @nebirhos!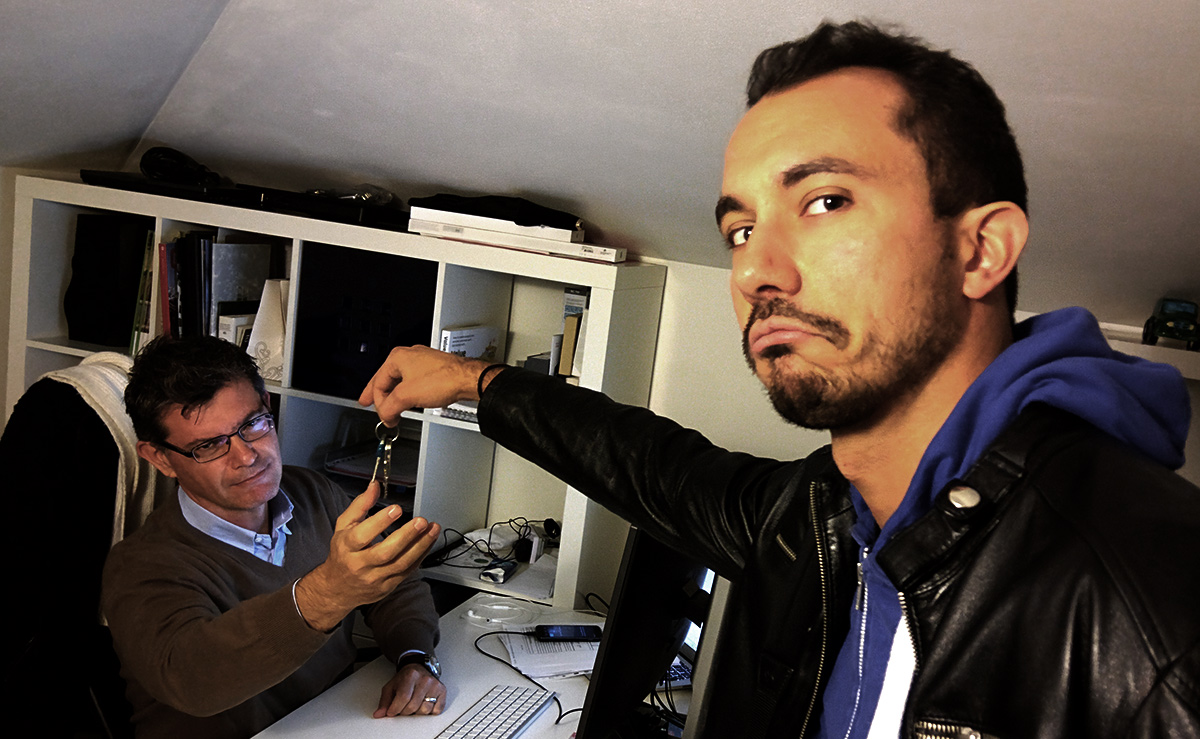 An important collaborator who we still consider part of the team, even though we're not currently working on any active projects together, is Nicola Woody Ferruzzi, an iOS developer of great experience. It's been interesting for us to note that, despite all our marketing efforts, the demand for native apps has fallen off significantly in the past year. In any case, we still consider Woody an ace up our sleeve!
Last of all, there's Alessandro Garuglieri, an external consultant and a free agent in all respects — who I like to consider part of the team. He carries out important data analysis work for us, but his most precious contribution is on the human level. I'll take advantage of this post to thank him publicly for everything he's done for us. Love.
Training
We said there would be training, and training there was! 2015 has been the year of Javascript single page applications. We've all had the opportunity to study and experiment, both playing around by ourselves and working on production code, to discover the potential of ReactJS, our tool of choice in grand bazaar of Javascript libraries. We've now used this technology in a number of projects and it has proven itself to have been a wise selection.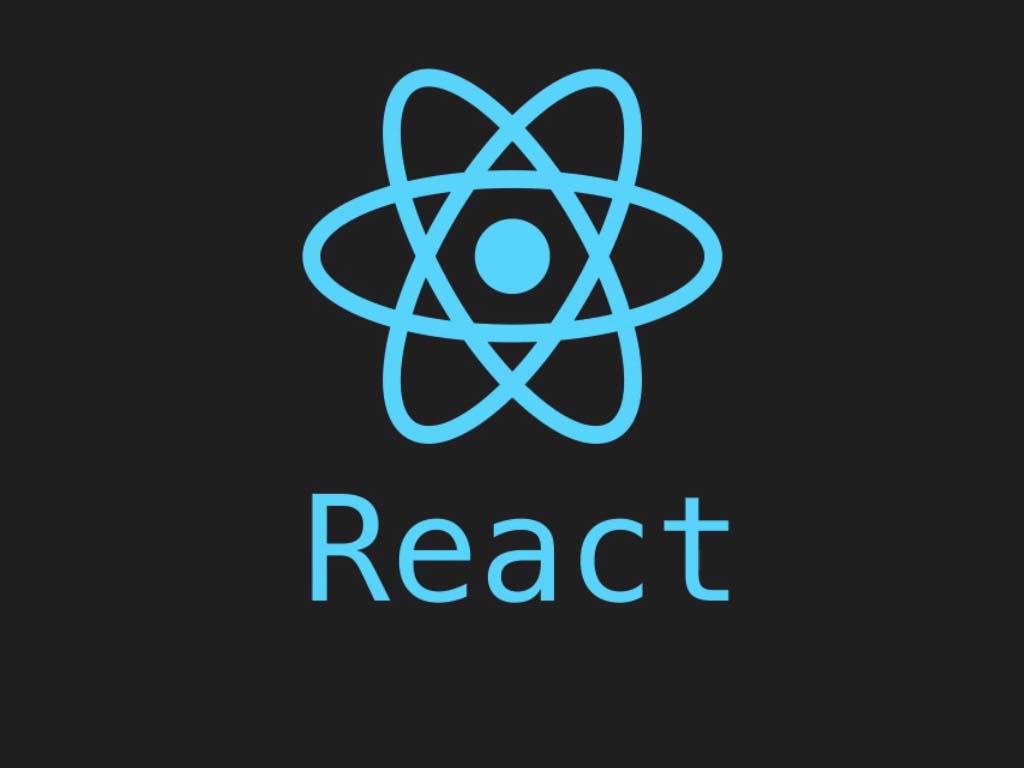 Another area of training we had a crack at this year was front-end development. More than twelve months on from our initial philosophizing about the advantages of BEM for web development, we can confirm that it was a winning choice. Why? Because the nightmare of having to maintain CSS projects over time haunts us no longer! Our BEMO library has already become a vitally important tool for us, and we know that it's being used by other agencies too! Not bad.
Communities and conferences
This has been our first year as RubyDay organizers. And we'll be honest: we were a bit scared! But, thanks to the great synergy that developed between ourselves and our friends at Nebulab and Welaika and to the level of enthusiasm shown by Rubyists from Italy and beyond, we got pretty enthusiastic about it all! Hosting the event, which took place in Turin, was an extremely interesting experience; and we're delighted to be able to say that the next edition will land in Florence in November 2016.
Better Software is already well established as an extremely stimulating annual event, and will continue to be so in the future.
We were, however, unable to maintain our (honestly rather vague) promise to get Florence on Ruby up and running again; deciding instead to take a year of sabbatical. But FLOR is back on our new year's resolutions list for 2016 and to make sure we don't commit the error of continually pushing it back, we've already fixed a date: February 24, 2016. Not to be missed: stay tuned!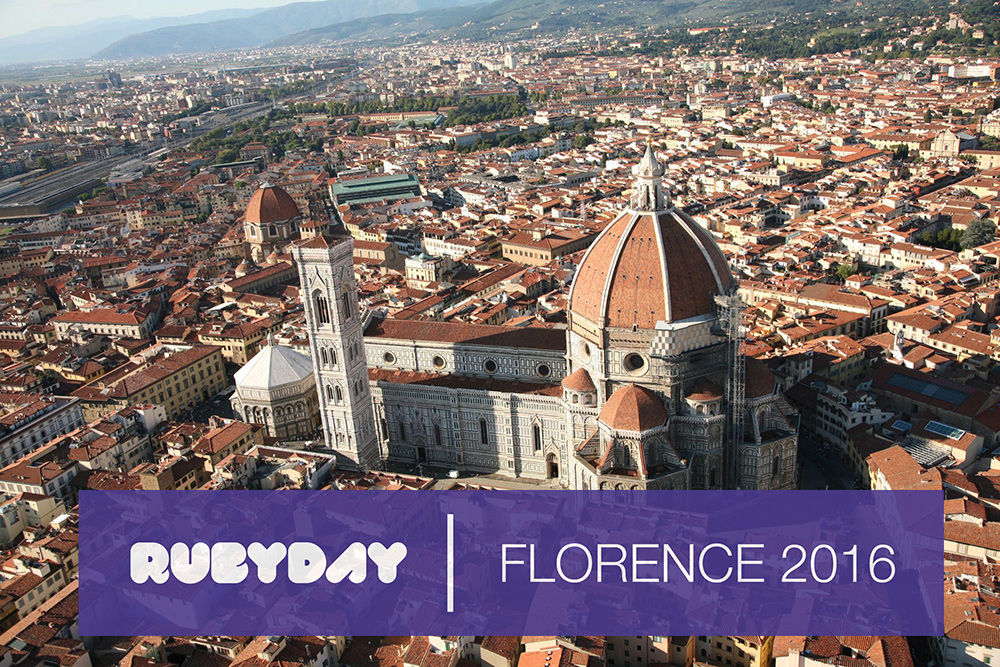 Projects
2015 has been a varied year in terms of the projects we've worked on and are still working on now.
The first big project on which we had the chance to experiment with the potential of ReactJS was the new site for Bookrepublic e Librerie COOP, which we developed for EXPO 2015. We also developed a dedicated ebook reader for use with a touch screen monitor located in their stand at the EXPO. It was a really fun project to work on!
Developing a new release of the crowdfunding platform, called Eppela, was without any doubt delicate and difficult job. The project involved a complete rewrite in rails and required keeping both the new platform and the old one up and running simultaneously for 40 days: an unavoidable necessity for crowdfunding!

Working on the opening of the new Museum of the Opera del Duomo in Florence was exciting. Amongst other things, it involved getting to grips with stimulating new technologies and some world-class research.
Startups are promising, stimulating and _want to do things well_, which is why like them so much! One we had a chance to work with last year is Winearound, an app for iOS and Android (developed in phoneGap/reactJs), which makes it possible to discover wineries and pre-note tasting sessions where you can try some seriously good wines.
We also started working with Tweegs, a startup that will see the light of day within the next few months. It's an ambitious, complex project that has kept us busy for some time.
We've worked with VentureUp, a project to create a marketplace commissioned the AIFI (Italian Association of Investment Funds). VentureUp aims to put startups and venture capitalists in contact with one another, offering new entrepreneurs tools to help them work out what to do when seeking contacts with investors.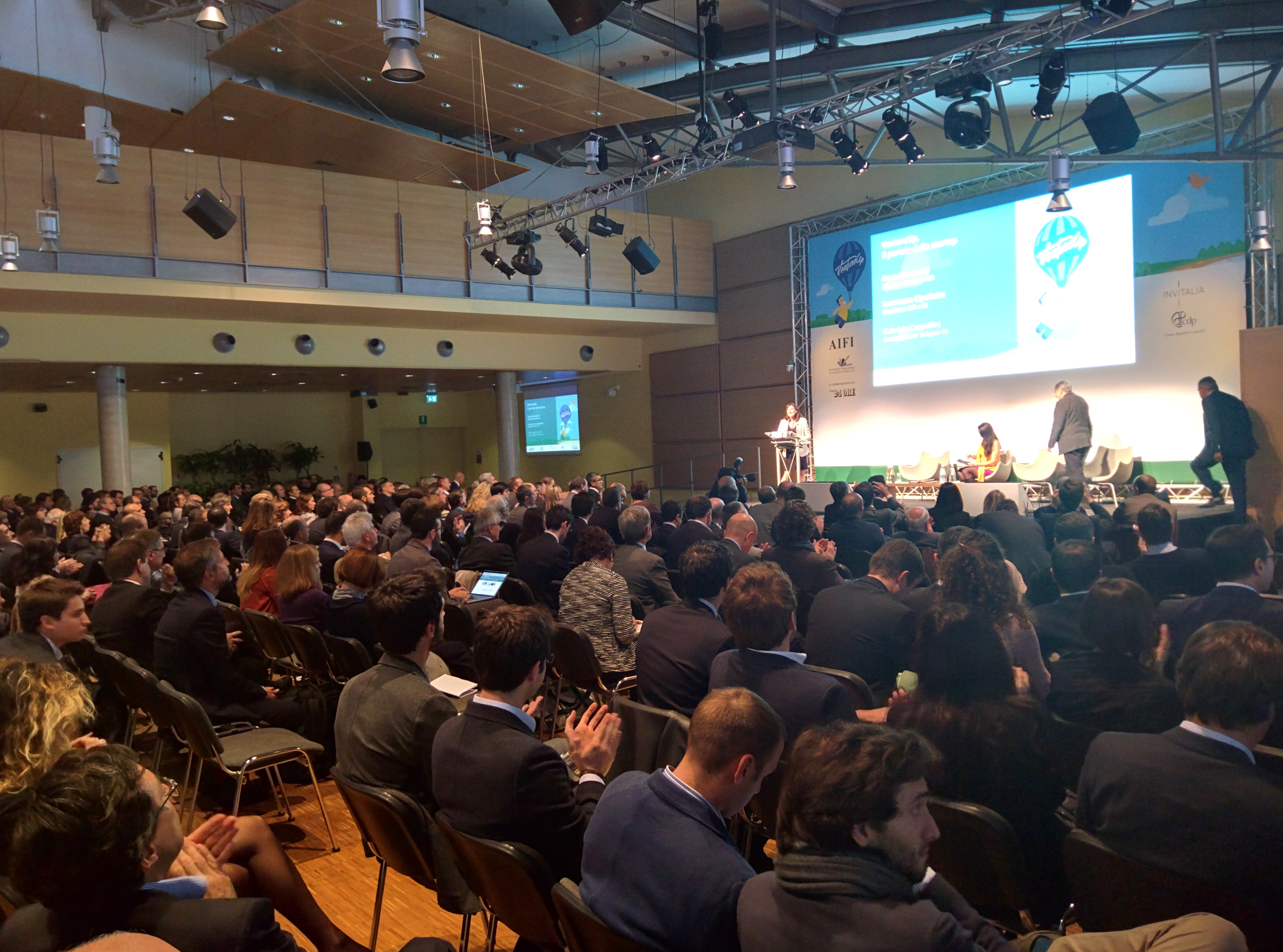 Obviously, there have been other projects too; far too many for them all to fit in post like this one. We're proud to say that no less than 15 of them have been developed using DATO, a platform we created in-house for making static sites; the new trend in informative websites!
Websites
Exactly one year ago, we unveiled the new Cantiere / LeanPanda website. That initial base has since gone through a myriad of improvements carried out on the basis of analytical usage data. We have followed the development methodology that we usually recommend to our clients, and which isn't always fully understood: starting with a no-frills MVP; constructing a prototype; putting the prototype online; evaluating it on the basis of data; and making improvements. We're satisfied with the results we've achieved: our analytics data has improved by almost 100% compared to the previous year and five of the principal contracts we signed in 2015 came through the site.
We've got back into editorial work, publishing 18 blog posts dealing with both technical and non-technical topics, which have received a lot of response online.

In June, we also went online with LeanPanda, the website you're now reading!), the English version of our website for the international market, which includes a translation of the blog. Some hot topics have attracted thousands of daily hits to the site. From a commercial point of view, we're happy to begin 2016 by reaping the rewards of all of this effort!
2016..2017
What does this year have in store? We've had evaluations, projections, meetings and about-turns. We've had debates: dreamers vs. pragmatists; consultants vs. administrators. We've done our best to put together a plan, and there are some important points that we'd like to share with you:
Delegation
Delegation is the watchword! We're growing, the mechanism is functioning smoothly, everything is doing what it's supposed to (albeit with the obligatory margin for improvement!). But if we want to achieve the goals we've imagined for ourselves, to improve the quality of our work and to have happy clients, we're going to have to learn to delegate and train others up to do what we know how to do ourselves. For this reason, the coming months will see at least a couple of new hires who will be trained up to use our methodology and work with clients on their projects.
New frontiers
The energies so liberated will be concentrated on: creating new opportunities, increasing internal training and working on in-house products, most probably starting with DATO itself.
In particular, @steffoz and I will concentrate more on consultancy, a service required by clients in the initial phases of planning their applications. We have years of experience in this area and will do our best to help them improve their planning and subsequent development.
Last of all, we'll be moving office! After many years, and with a touch of sadness, we will be saying goodbye to the peace and intimacy of our current office. There are simply too many of us here now: we're all on top of one another and don't have the space to be able to do what we want to do. We aim to make the move by the middle of the year and you'll all be invited to an explosive inauguration: that's a promise! :)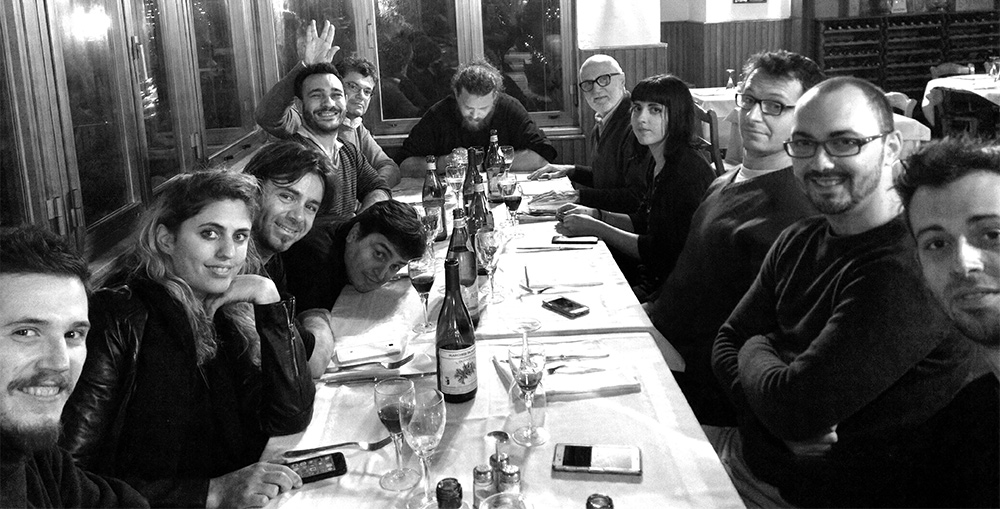 Happy 2016 to everyone.